Sales
TRAFx Research Ltd. sells TRAFx System Packages, which include all the required TRAFx items. A TRAFx System Package contains:
A. Counters
---
B. Dock
The TRAFx Dock is for configuring and downloading counters. It has two modes:
PC Mode: for configuring (or downloading) a counter with a desktop or laptop.
Shuttle Mode: for downloading counters in the field without a computer.
Note: One TRAFx Dock can serve multiple counters.

---
C. DataNet

TRAFx DataNet is a comprehensive web-based software solution to view and manage your TRAFx data. It is state of the art and goes far beyond typical data software. The TRAFx System Package includes a 5 user/5 year plan for it. It is compatible with all generations of TRAFx counters and is very easy to use.
To try our free online demo, click here DataNet demo
---
D. Cables
---
E. Manuals and CD
---
The above TRAFx system package, inclusive of any three counters and all items shown above, is currently $2195 USD. After ordering a system package, additional counters can be purchased at any time, with the cost per counter ranging from $445 to $520, depending on the quantity and type ordered. We also offer optional accessories. To request our price sheet or a formal quote, please click here.
Since 2001, we have served customers worldwide (see maps below) from our office in Canmore, Canada. Most of our customers are government organizations.
We are both the sole manufacturer and the sole authorized vendor of our products.
This allows us to offer:
Superior designs at reasonable prices
Very knowledgeable advice and support (we know our products best)
Because our products are compact and light, shipping costs are usually modest.
Count on us!
---
P.S. Interested in wireless? Learn more
---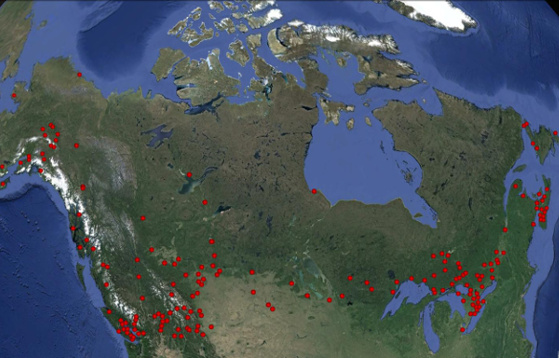 Canada and Alaska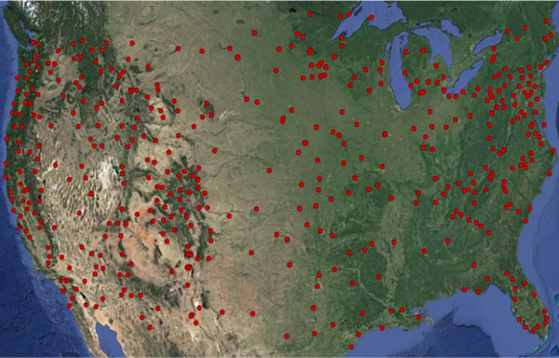 Contiguous US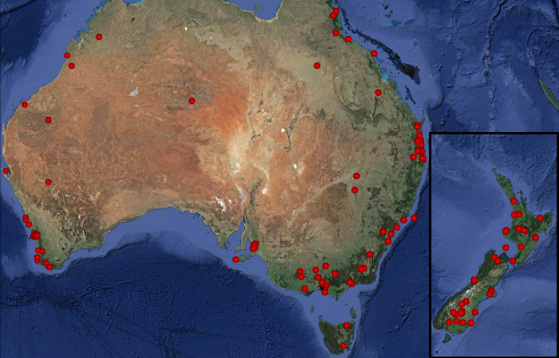 Australia and New Zealand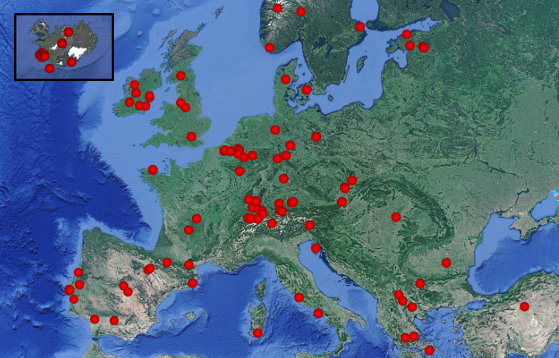 Europe