Products
TRAFx counting equipment is for government agencies and organizations who manage public lands, parks, and infrastructures. Our current designs are the result of many years of steady refinement and improvement. A TRAFx counting system consists of the following:
---
Counters
Vehicle Counter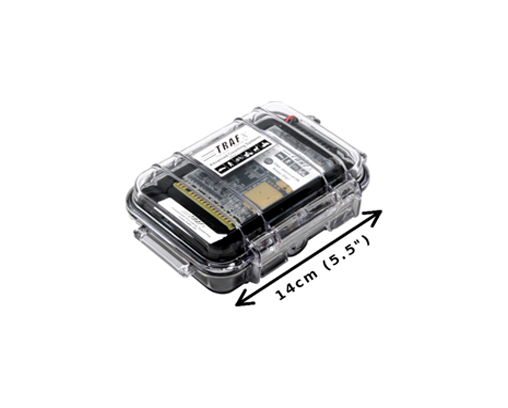 TRAFx Vehicle Counter
Counts one or two lanes
Advanced microelectronic design
Self-contained design,

no external wires or tubes

Install at roadside, above or below ground
Maximum range: 8m (26ft.)
Ideal for rural, rugged and remote roads
Use as permanent or portable counter
Very small and easy to hide — reduces vandalism risk
Long battery life (up to 1.2 years)
Large storage capacity (millions of counts)
Built for outside: -40C (-40F) to +55C (131F)
Low operating costs (~$3/year for batteries)
Field-proven, Generation 4 design (>10 year history)
Used worldwide, from Iceland to New Zealand
This innovative, reliable, compact vehicle counter uses an aerospace-quality magnetometer, and advanced embedded software, to detect passing vehicles.
Passenger cars can be counted from up to 8 metres (26 feet) away, allowing coverage of two lanes from a roadside installation. Roadside installations are safer and easier to access than mid-lane ones. If the unit is buried at the roadside, no road cuts or special tools are required. The counter's detection range is user-programmable, and can be adjusted for single lane or two lane counting (read more...)
Put the above TRAFx Vehicle Counter into OHV mode for quads, motorbikes, jeeps, etc. read more...
Put the above TRAFx Vehicle Counter into Bike mode to count bikes on paths and trails.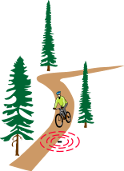 Mountain Bike Counter
The TRAFx Mountain Bike Counter is well suited to count mountain bikes on single track trails. It can also be used to count bicycles on bike paths up to 2.0m (6.6ft) wide. read more...
Did you know the TRAFx Vehicle Counter can be easily converted to the TRAFx Infrared Trail Counter?
To learn more about TRAFx versatility click
here
.

---
Trail Counter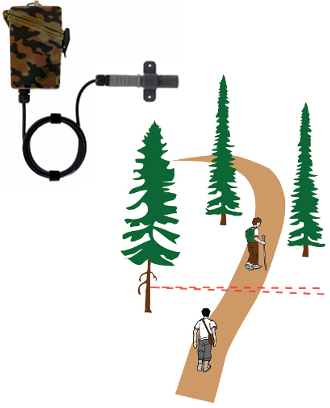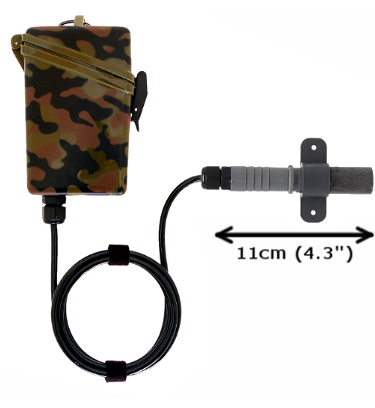 TRAFx Infrared Trail Counter
Counts people on trails, paths, and sidewalks
Advanced microelectronic design
High-quality infrared scope
Compact, unobtrusive, camouflaged design

Very long battery life (up to 10 years)

Large storage capacity (millions of counts)
Maximum range: 6m (20ft.)
Built for outside: -40C (-40F) to +55C (131F)
Very low operating costs ( <$1/year for batteries)
Mount on a tree, or put inside a low-cost, lockable electrical box
Field-proven, Generation 4 design (>10 year history)
Used from Alaska to Australia, in remote and urban areas
The TRAFx Infrared Trail Counter counts people — walkers, hikers, joggers, inline skaters, horseback riders, cyclists, etc. — on trails, paths and sidewalks. It senses and detects the infrared wavelength that people emit.
Unlike other trail counters, it does not require a receiving unit or reflector to operate. This results in a very compact, unobtrusive design, that reduces risk of vandalism. The TRAFx Infrared Trail Counter also works well in winter conditions on snowshoe, ski and snowmobile trails. It uses three standard "AA size" alkaline batteries and has very long battery life. (read more...)
---
Dock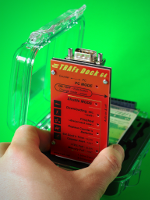 The TRAFx Dock is an integral and essential part of a TRAFx counting system, used for configuring and downloading counters. Features of the G4 Dock include:
Download counters in the field without a laptop
Very easy to use; greatly simplifies data collection
Large storage (holds data from over a hundred counters)
Auto-ON/OFF design

Up to 5 years battery life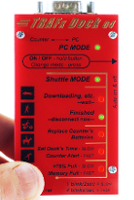 ---
DataNet
TRAFx DataNet is a comprehensive web-based solution to view, analyze, manage and present your TRAFx data. Used by over 1000 government organizations worldwide, and reflecting over a decade of development, DataNet is key to a successful, efficient and effective counting project. The TRAFx System Package includes a 5 user/3 year plan for it.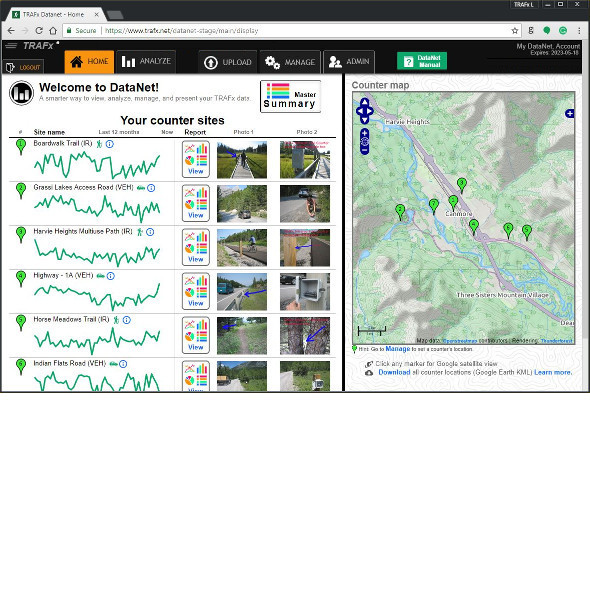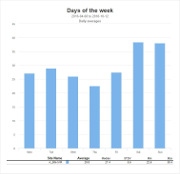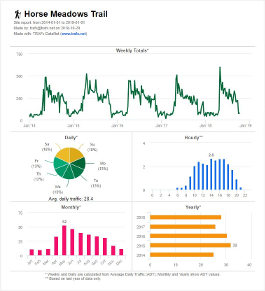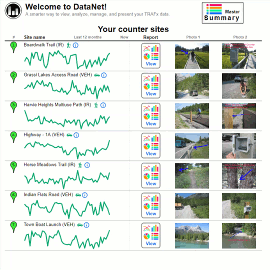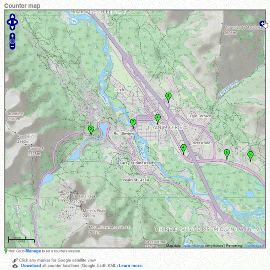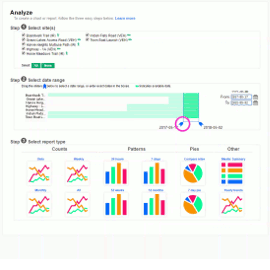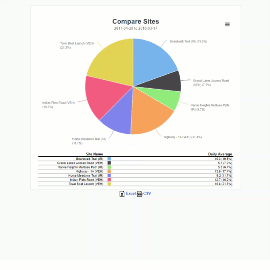 Here are some of DataNet's highlights:
Web-based (no software to install or maintain)
You just need a web browser (Chrome, Edge, etc.)
Log in to your secure online account from anywhere
Allows multiple, simultaneous account users (i.e., you and your co-workers)
Makes sharing data simple
Comprehensive yet very easy to use
Quickly generate totals, charts, reports, tables, etc.
Organizes and centralizes your organization's data
Promotes "best practice" for managing your organization's data
Compatible with all generations of TRAFx counters
Integrates metadata (counter data, photos, maps, GPS locations, etc.)
Robust security (encryption; SSL technology; offsite backup)
No limit on the number of counters or amount of data
Premium-level technical support for your counters, dock, etc. is bundled with DataNet
Over 1,000 organizations use DataNet including:
| | |
| --- | --- |
| | US Forest Service |
| | US Bureau of Land Management |
| | US National Parks Service |
| | Parks Canada |
| | Parks Victoria |
| | US Army Corps of Engineers (recreation sites) |
| | US Department of Fish and Wildlife |
| | Florida Fish and Wildlife Commission |
| | Government of British Columbia |
| | East Bay Regional Parks District |
| | Queensland Parks and Wildlife Service |
Because DataNet is web-based, you do not have to wait for your IT department to install it and you always have access to the most recent version.
How does DataNet fit in? After you have retrieved data from counters in the field and you are back in your office, you upload the data files (including Shuttle files) from your PC to DataNet.
DataNet is a smarter way to view and manage your data. To test drive DataNet click below.
---
---
---
Interested in cellular wireless? Learn more